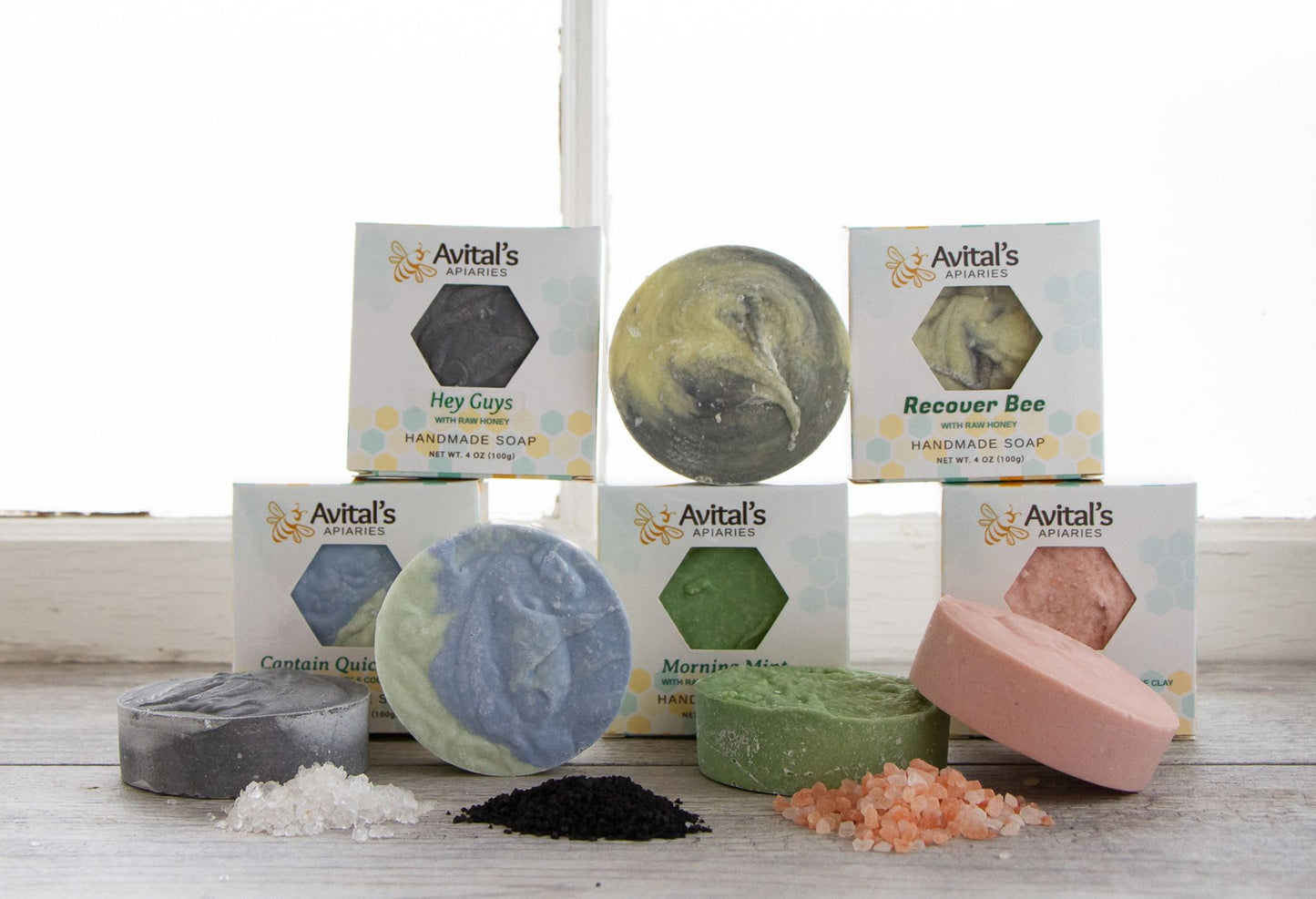 This is our (and nearly every business's) most hectic time of year. This year, we're trying something new by making a few of our haircare items, soaps, and fizzies, available through Amazon Prime. That takes some of the shipping off our hands (which with only two people making, packaging, and shipping is really important!). It also means new people find us, which helps our tiny business grow.
But it means other things, too: Amazon asks that items be bagged and tagged, and those bags are 1.5 ml plastic, Amazon's specifications. The bags protect our product from moisture (wet shampoo, soap, and fizzies=no fun) and dust, not to mention the wear-and-tear of being on warehouse shelves. And yes, they can be recycled with other plastic bags.
A few people who bought our shampoo and conditioner bars on Amazon were unhappy that there was plastic in the packaging. And I get it: you're using a bar to lessen single-use plastics.
For now, the plastic bag is Amazon's requirement, and the shrink around the bar is biodegradable. So I'd say you're still ahead, and using far less plastic than if you bought a conventional bottle. A lot of us small merchants are talking to Amazon about using non-plastic bags for these shipments. Perhaps the compostable cellophane bags we use for our fizzies would work. We'll see!
We can't control what a behemoth like Amazon does, but we are in charge here at ShopAvitals.com! We're considering giving you the choice to receive items "naked," or mostly so. Lotion would be tricky! But soaps, shampoo bars, conditioner bars, scrub bees, and lotion bars could all be sealed in biodegradable shrink and mailed "naked," no tins, no overboxes.
We would have to find a way for you to choose that, and we would always have to leave some of our product unpackaged in our workshop, which would change our workflow. But maybe it's worth it?
What do you think?