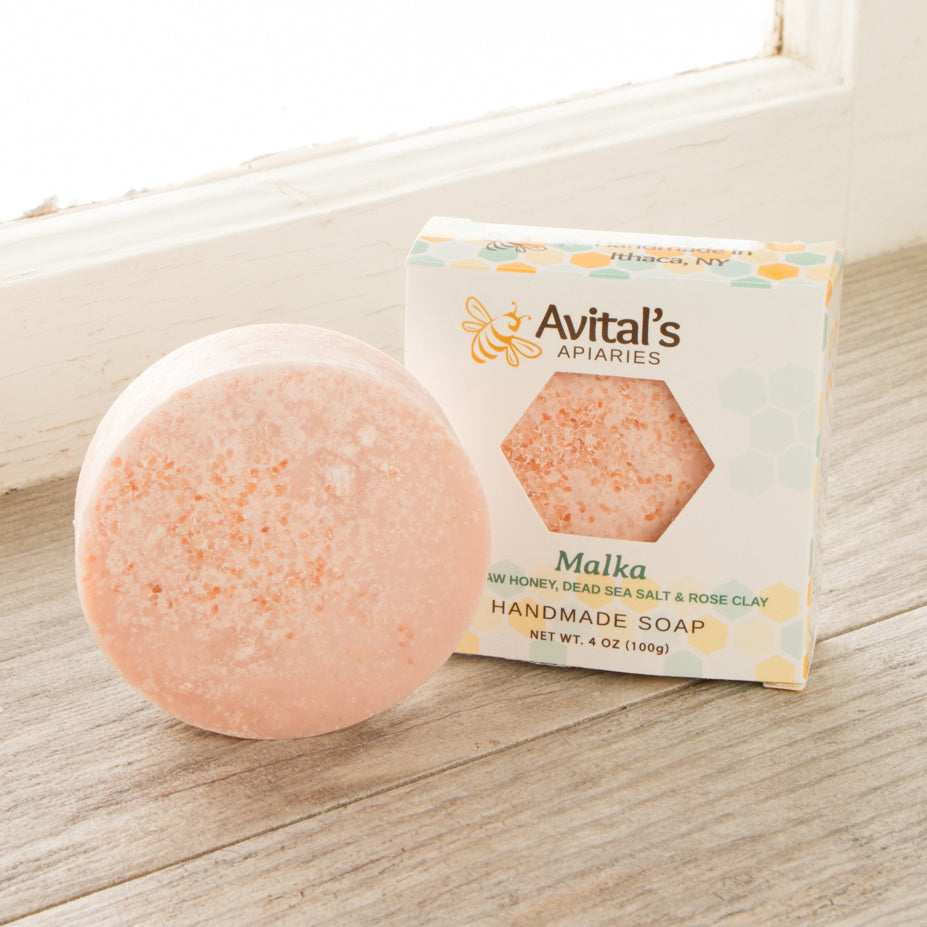 I've been making salt soaps for years, and they are consistently among my most popular. Why? Because of what they do for your skin. They have a hint of scrub, so they exfoliate gently. The lather is lotiony and the combination of coconut oil soap (with 20% unsaponified coconut oil) and sea salt leaves your skin super smooth and hydrated. 
Malka is my personal favorite as a facial soap. It has a combination of Pink Himalayan Salt, air-dried Pacific Sea Salt, and Dead Sea Salt, which brings almost 2 dozen minerals to the party, a real boost for your skin. The salts and rose clay are slightly exfoliating, and the geranium essential oil is a mood booster morning or evening. My skin just feels ready for toner and a moisturizer after I wash.
And I'm not the only one. Check out this review from Cole T.:
I've been using this soap as part of my daily face skin care routine for 3 years now, and I don't think I'll ever stop. Its gentle and effective and I'm so glad I found it!
If you've ever wondered why our salt soaps are round, it's because they can't be made in a block and cut like our other soaps. Coconut oil soaps, especially those with salt, harden up fast. So we pour them individually into round molds. They are, in fact, so hard that we can't put our adorable bee stamp on them. Which makes me sad, because I love our bee. Maybe one day we'll get custom molds...
Because of that hardness, they also last a long time--at least twice as long as regular soaps. 
Salt soaps don't "scale up" well, so when you see them, it's likely they were made by hand, in a small shop like ours by people who bring a whole lot of creativity to their work.