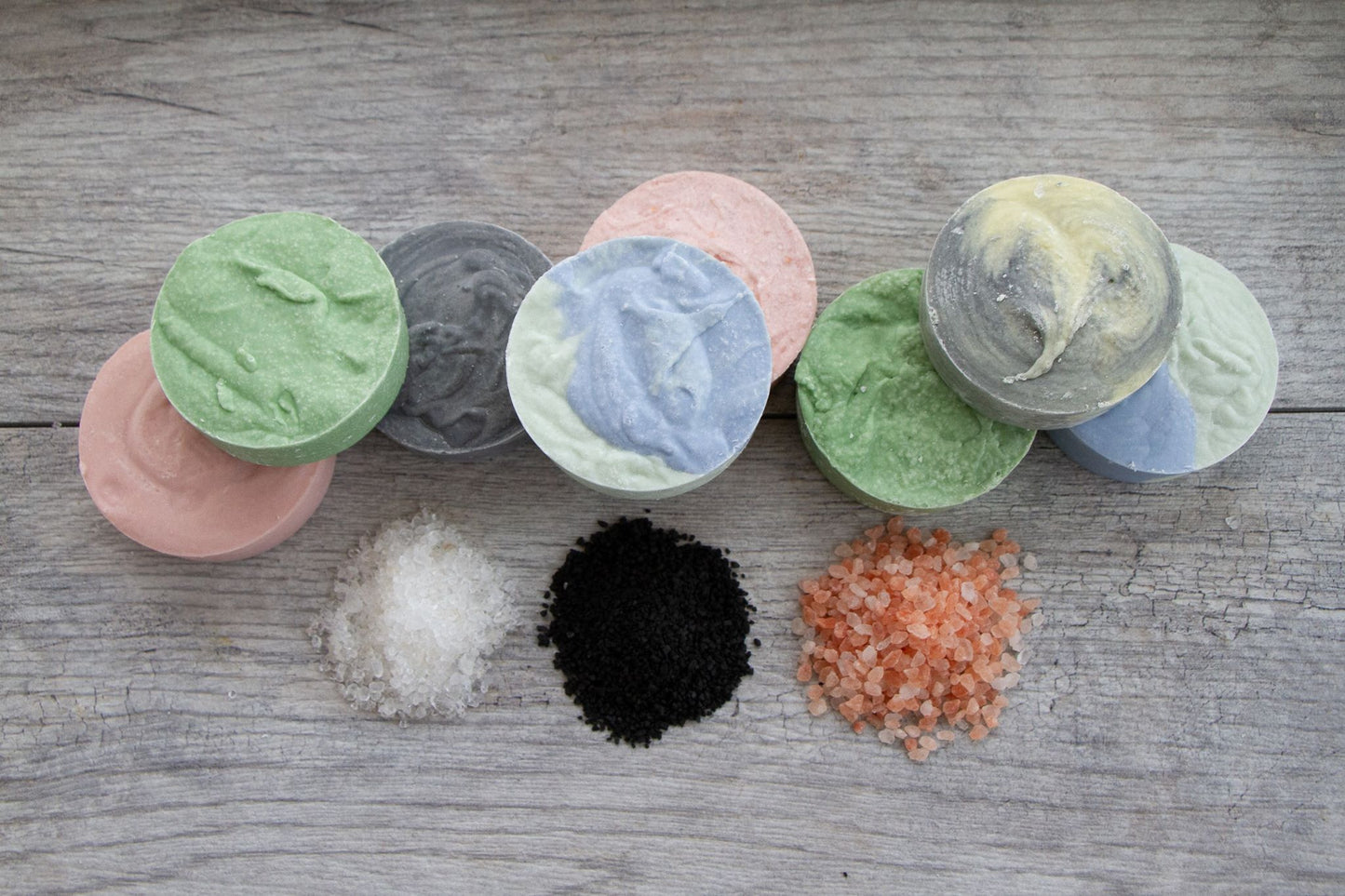 Just a quick note that we have options now for Lotion Bars and Haircare. If you don't need the tin for Lotion Bars or the outer sleeve and labels for Haircare, you can choose "naked" products. They'll still be wrapped in biodegradable shrink, but that's it.
This is a pilot program for us; we'll see how it goes. Given that people are making the choice to receive things with less packaging, I think it will be a hit!
Next up are bars of soap. They don't really need those boxes, do they? We may put a tag on each to let you know their names, but they don't even need the bio shrink. Look for boxless soaps coming soon!
--Lesli