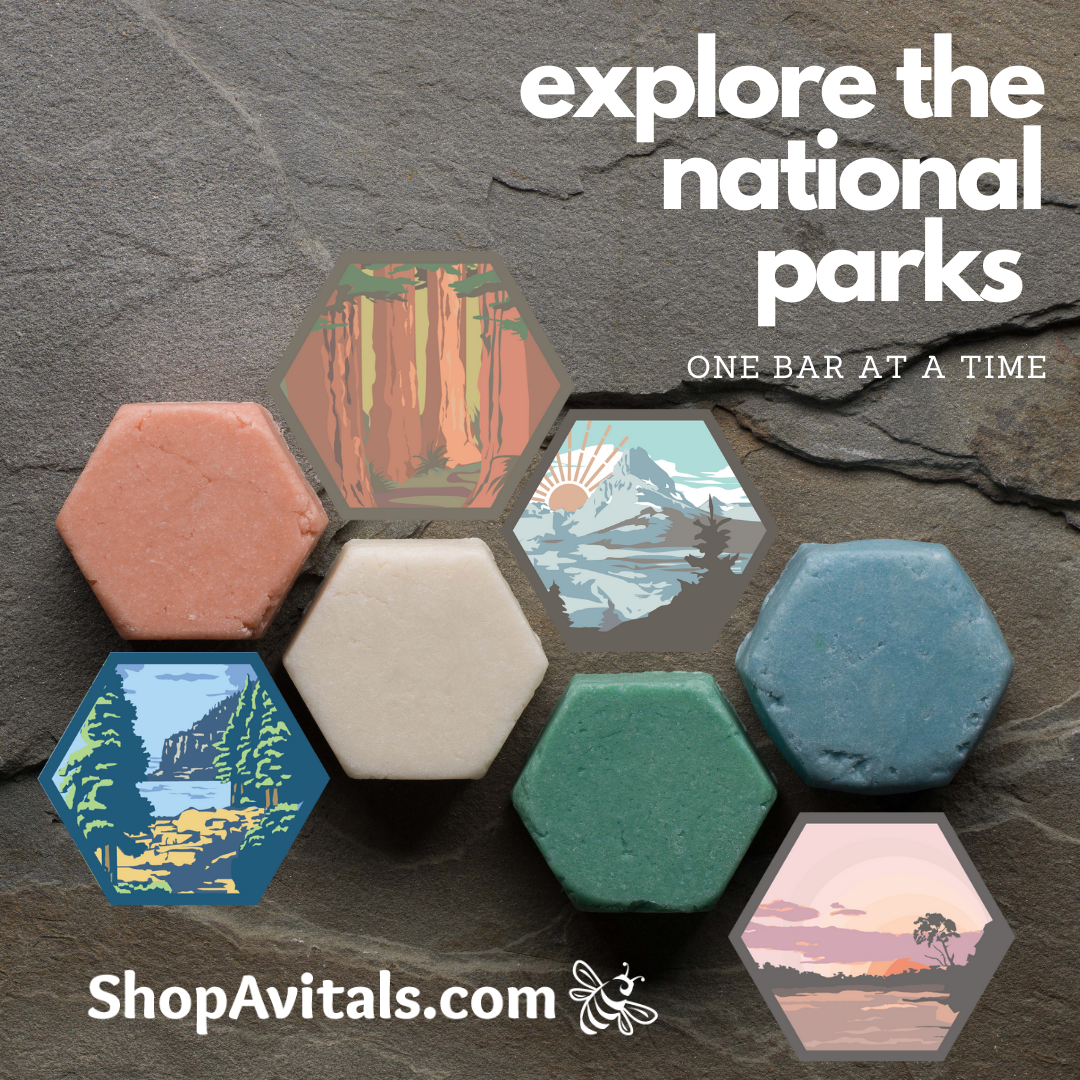 We make soap. We make haircare. Why make a head-to-toe, all-in-one bar that you can use for your hair, your skin, your everywhere?
Simplicity. Travel. Minimalism. A tidy shower with one bar,  either in a Soap Net or a Savont Magnetic Soap Holder.  No bottles, no plastic, no clutter.
We use all plant-based cleansers that are pH balanced (no SLS--that stuff is harsh!). We add ingredients that love your skin and hair, like fresh honey from Finger Lakes Region beehives, panthenol to make you hair shine and make your skin more supple. Organic cocoa butter for moisture. Quinoa protein to protect your hair from breakage.
We packed this bar with great stuff.
And now for the scents: we were inspired by the National Parks to custom blend essential oils which reflect our take on these iconic American landscapes. 
Acadia is woodsy with white spruce essential oil and a fresh water feel. 
Glacier is cool eucalyptus, spearmint, and rosemary. 
Everglade is juicy citrus with floral notes.
Redwood is cedar, amyris, and lemongrass with a hint of rosemary.
We love these scents. They remind us of some of our favorite family vacations.
Come check them out! We think you'll love them as much as we do.