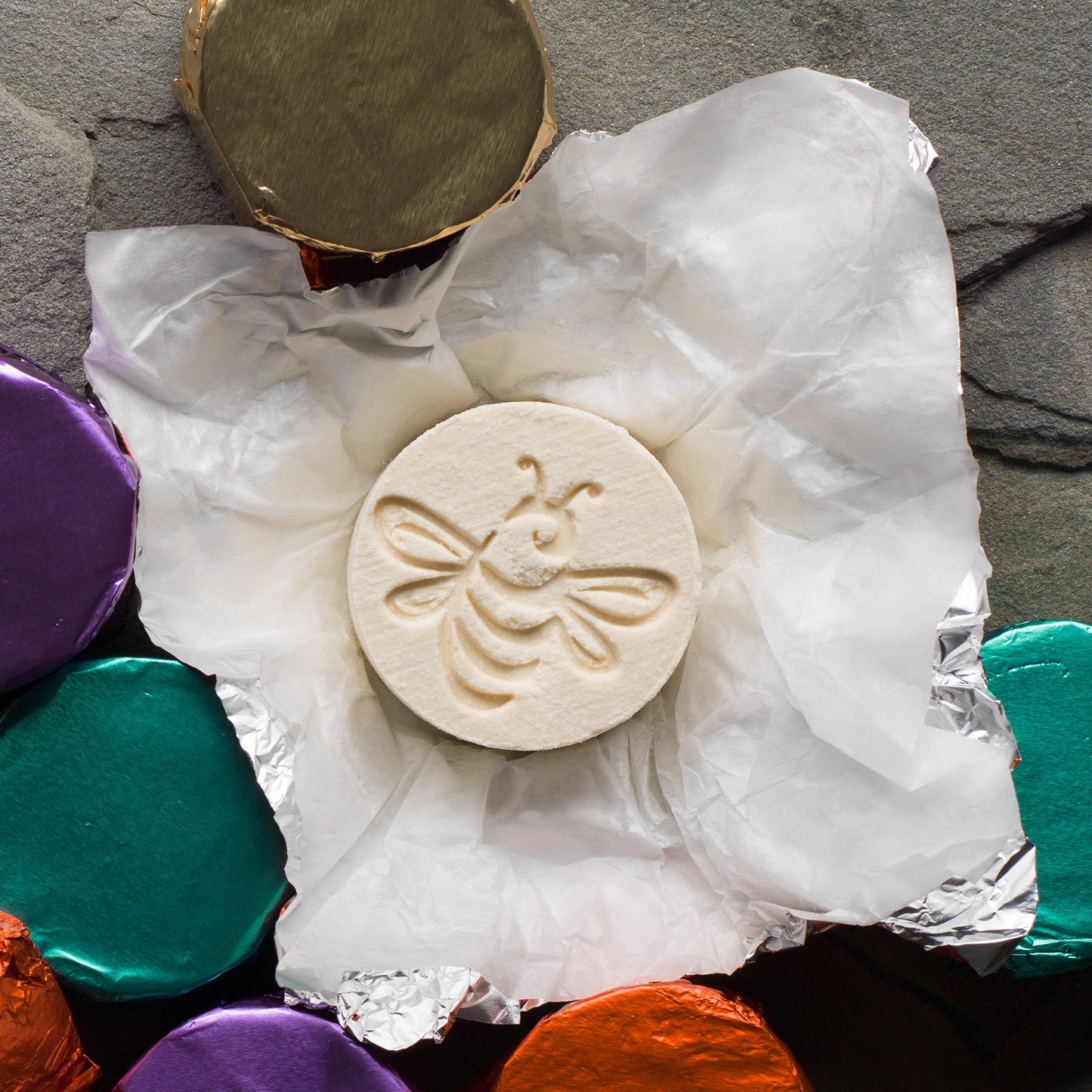 Our fizzy philosophy has always been function over form.
Yes, there are bath bombs out there that are huge, colorful, cute shapes, spin, have toys embedded (heck, I've seen rings embedded!), whatever. 
When we formulated ours, we didn't have entertainment in mind. If you want entertainment in the tub, grab your iPad and open Netflix while you soak.
We had function in mind. We pack our fizzies with things that make your skin feel great and elevate your mood:
mango butter for softening
aloe extract for healing
raw honey from local beehives
organic sunflower oil
colloidal oats (in Honey Oat versions) to soothe chapped, irritated skin
Epsom salt (in Recover Bee)
essential oils
We don't skimp on the good stuff, either. That means a smaller fizzy delivers all the luscious skin loving goodness you could ask for.
Our little cylinders don't look as impressive as giant multicolored spheres, but it's just like your mama always said: It's what's inside that counts.
--Lesli