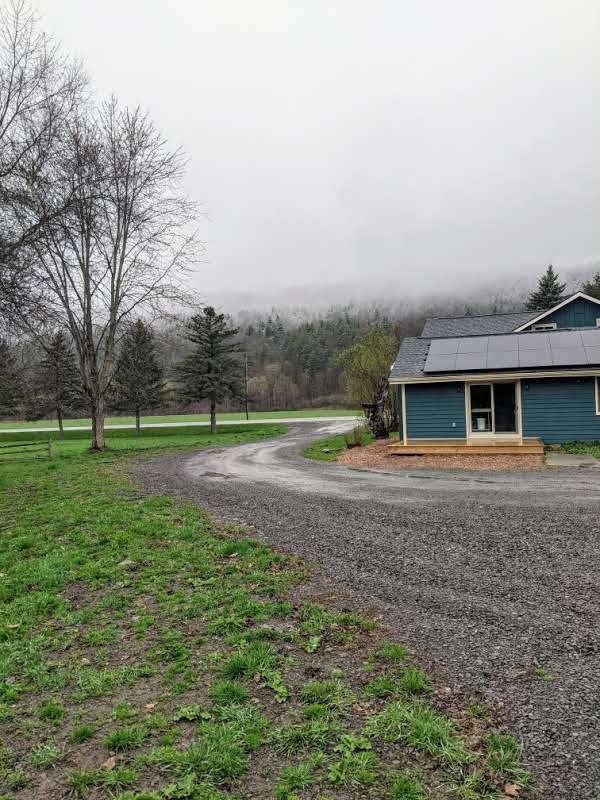 You can be more Earth-friendly by skipping the plastic bottles. Our goal is to make that easier with no-compromise skincare and haircare bars.  And we're looking for ways to make them easier and more convenient to use, like Soap Nets and the new (imported from Germany!) Savont Magnetic Soap Holders
When we consider new products, we think first about packaging: can we do it in glass? In tins? In paperboard? That's why our lotions are in glass bottles and our lip balms in paperboard tubes. Even the bag our bath fizzies come in is compostable, made from purpose-grown cottonwood trees.
On a large scale, when we were renovating our new workshop. we invested in solar. Our workshop is electric, top to bottom, including heat and cooling and ALL of it is powered by solar. We used a local-to-us company, ETM Solar. They were great: from sizing to estimate to quick, on-schedule installation, we loved working with them. Our installation was finished around the middle of September and we had no electric costs until December. This year, we're banking credits for the winter and may have no cost at all. It's a win for the environment and for our little business.
We're looking for ways to reduce our footprint further, like offering more "naked" products. If you don't need the box or tin, why not skip it? 
Our goal is to make the best, no-compromise body care while moving toward a greener future. If you have suggestions for us, we want to hear it!
--Lesli