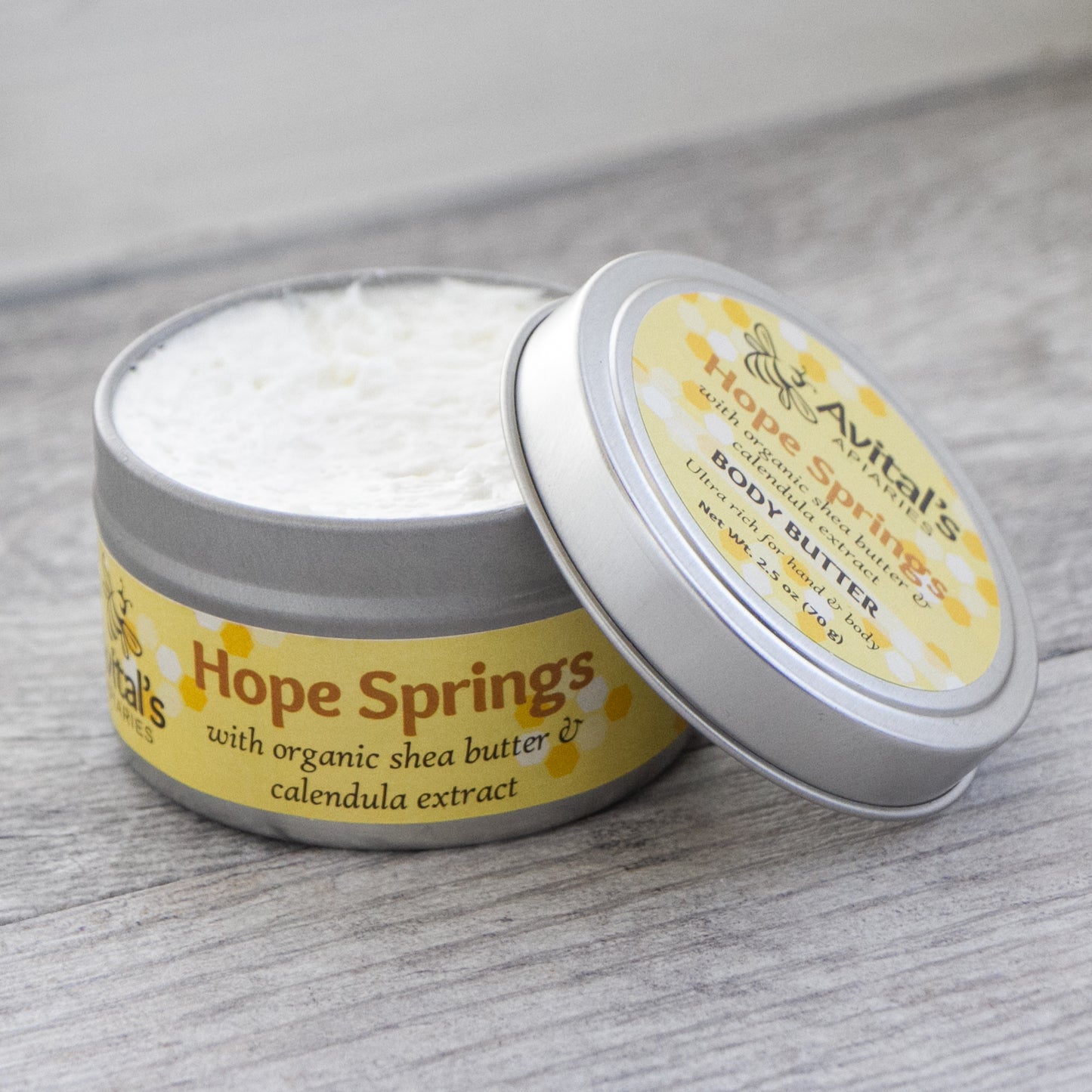 I came up with the blend for Vashti when I was looking for a romantic, lush floral with a bit of spice. I named it after a distant ancestor, who was herself named after the Persian queen immortalized in the Book of Esther. Queen Vashti is vilified by some and praised as a feminist icon by others (go ahead and look up the story; it's a good one!). 
Alas, while those who love the Vashti blend are devoted, you are too few in number. So Vashti is retiring. We have a few bottles of lotion left, so get 'em (at a discount) while they last. 
Around the same time, I came up with the essential oil combination that became Chaya's Hope. It was a spring soap, so I added bright orange calendula petals and a scent combination that's sure to make your morning shower a cheerful one: lively citrus, sweet floral lavender, and a hint of bright spearmint to start your day on a hopeful note. 
I put out a request for name suggestions to our fans, and among the responses, Chaya wrote that she was hoping for one particular thing...and would Chaya's Hope be a good name?
Why, yes it would! After all, it was a spring soap, and "Chaya" means "life" in Hebrew. Spring is about life's renewal and the name just seemed perfect to me.  
All these years later, that scent is still a favorite among our fans and that soap is a top seller.
I decided to expand the scent line and simplify the name a bit, to reflect the times we live in. As bleak as things can seem, we need hope to spring eternal, no? And everything about this scent says "Spring!"
Now you can enjoy your favorite scent as a soap, a body butter, and a lotion bar. I'm sure there will be more to come!