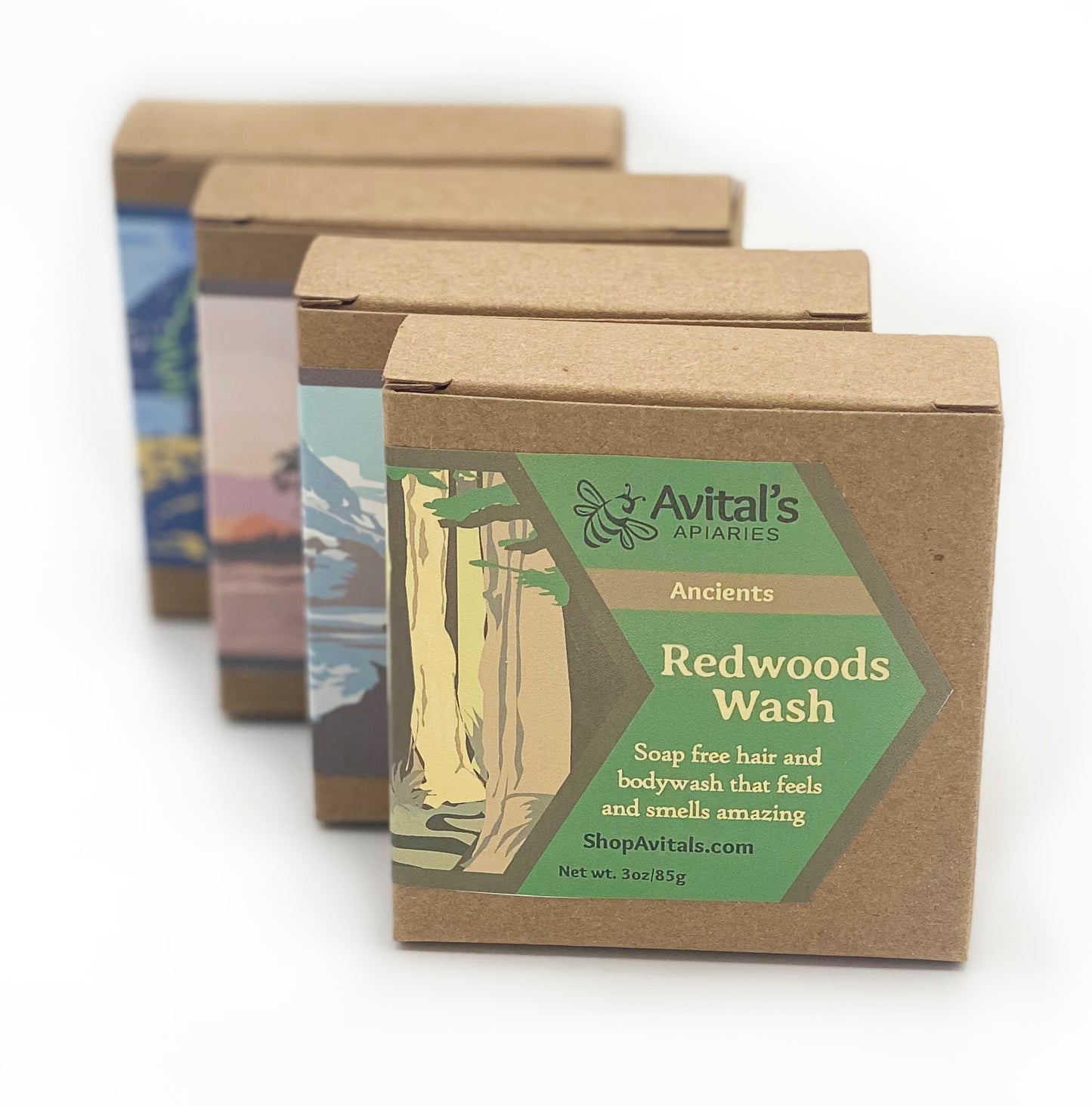 Avital's has always been about less plastic, more goodness. That's why we found innovative solutions, like Soap Nets and Magnetic Soap Holders to keep your bars long lasting and your shower tidy while helping Mother Earth.
Now we've taken it one step further: All-in-One Shampoo & Body Wash Bars. We formulated them to be great for your hair and your skin, to wash you head to toe and leave your hair and skin clean, fragrant, and soft. 
We custom blended essential oils to remind us of our favorite places: Acadia, where the forest meets the sea; Redwoods, where those ancient trees inspire awe; Glacier, with its cold, brisk freshness; and Everglades, citrusy and spicy.
Now that summer has started, many of us are traveling. It's time to grab a bar (or two) and head out to your next adventure, whether that's the Everglades or (lucky you!) Paris.