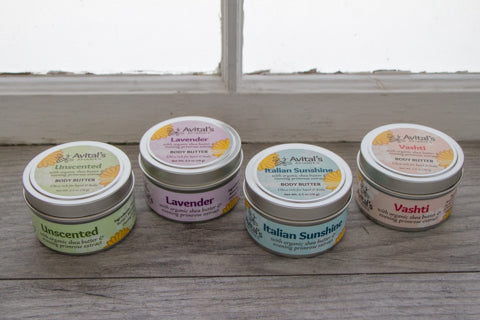 Here's a little behind-the-scenes biz post. If it's not your cuppa, feel free to skip it. I want to be transparent about some of our costs, though, so for those who are interested in the nitty-gritty...
While a lot of our business is wholesale to local stores, like GreenStar Co-op, Home Green Home, and Sunny Days, the number of Avital's fans in other parts of the country is growing.
And no wonder! Ithaca is full of people from everywhere who fall in love with our  Body Butter or Psychedelic Soap, and when they move on from their studies, they want to take that love along with them to Colorado or California or Indiana.
We usually ship USPS Priority, which costs us about $7.50, give or take, depending on the size of the package. And really, that's a bargain! And practically miraculous! (OK, it's not a Star Trek transporter, but still.) It's tracked, insured, and goes door-to-door in 1-3 days. Wow. And in all the years of doing this, only one customer has reported a package missing (the issue was porch pirates, not the USPS).
I've added another shipping option, First Class, for those orders that are smaller and lighter--like a single bar of soap. First Class will generally get to you within a couple of days, and for small orders, it about half the price of Priority. 
I know free shipping is a huge perq. I wish we could do it on all orders, but for a small business like this, it isn't possible. So let me know if you have other suggestions: bundles? Subscriptions? I'd love to hear your ideas.