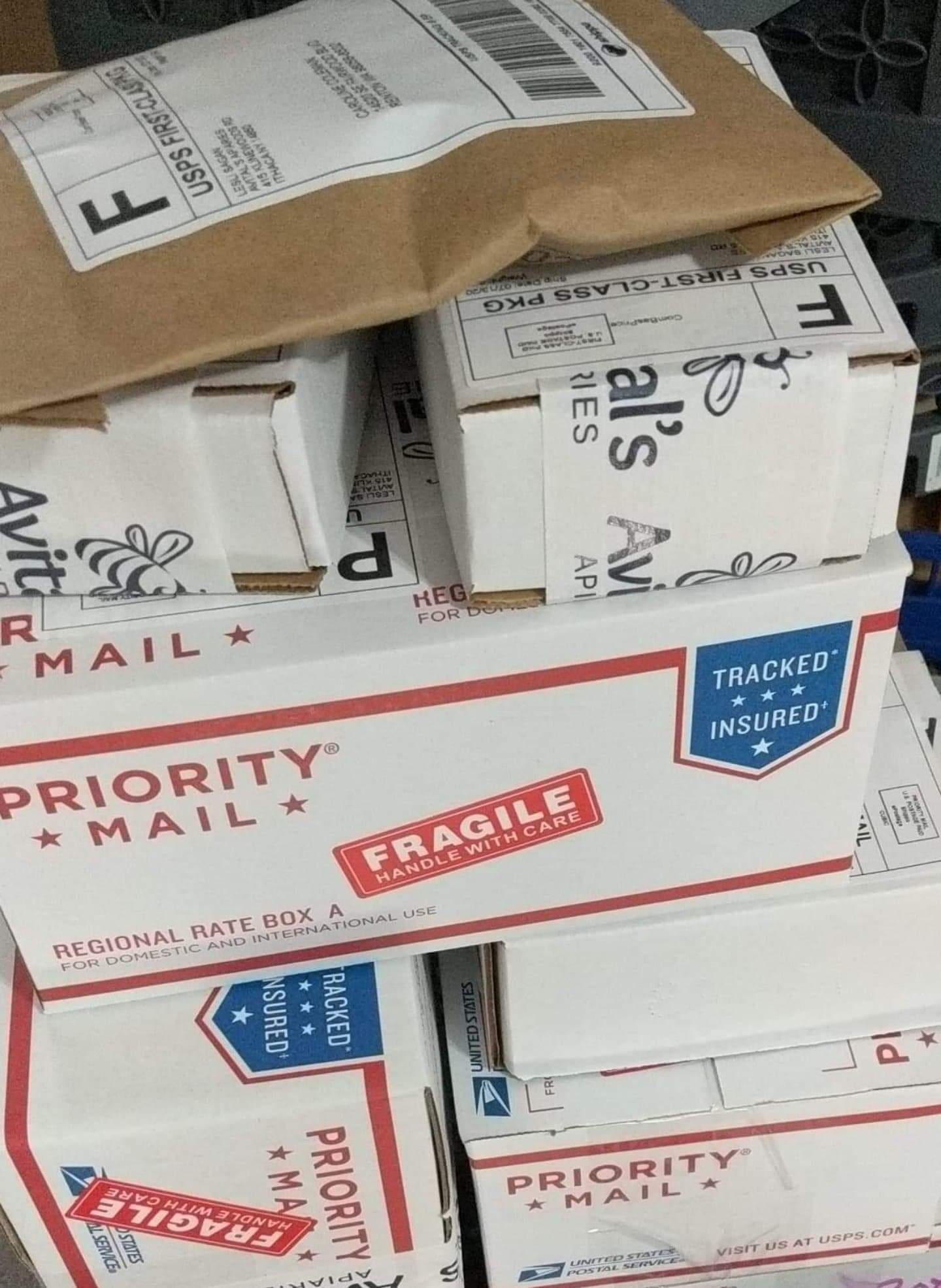 This little business is so grateful to all of you. When COVID hit, we lost about 90% of our wholesale business for months. 
It didn't take us down, though, because so many of you who couldn't shop at your favorite store, shopped here online instead. We ship as quickly as we can, usually the same day on orders we receive before 3 pm on weekdays.

It's part of the personal service that I want our fans to enjoy. That's why you shop small, right?
The USPS made our pivot and all those packages possible. For a few bucks, they will send our things across the city, the county, the state, or the country and our customers receive it within a few days. 
It's kind of a miracle.
Until now. The buzz in the business community started a while ago: rumors of postal slow-downs, packages not arriving or taking weeks.
And indeed, that's what's happening:
Postmaster General Louis DeJoy told employees to leave mail behind at distribution centers if it delayed letter carriers from their routes, according to internal USPS documents obtained by The Washington Post and verified by the American Postal Workers Union and three people with knowledge of their contents, but who spoke on the condition of anonymity to avoid retribution.
"If the plants run late, they will keep the mail for the next day," according to a document titled, "New PMG's [Postmaster General's] expectations and plan." Traditionally, postal workers are trained not to leave letters behind and to make multiple delivery trips to ensure timely distribution of letters and parcels.
I've already seen this in shipments delivered to me; both were two-day priority from New Jersey--normally a hop, skip, and a jump from Ithaca. 
The packages took over 2 weeks. Two weeks. 
I work hard to get your packages to you quickly. But that won't matter if the USPS isn't allowed to do what they do so well: deliver the mail.
I have called my Congressman, Tom Reed, and my Senators Gillibrand and Schumer to let them know that this is a small-business killer. 
Private carriers charge far more and are not obligated to serve every household in the US. We need the USPS.
If you want businesses, especially small ones like Avital's to survive and thrive during this pandemic and beyond, I'm asking that you call your representatives in Congress and demand that they let the Post Office do their jobs. 
Thank you!
--Lesli