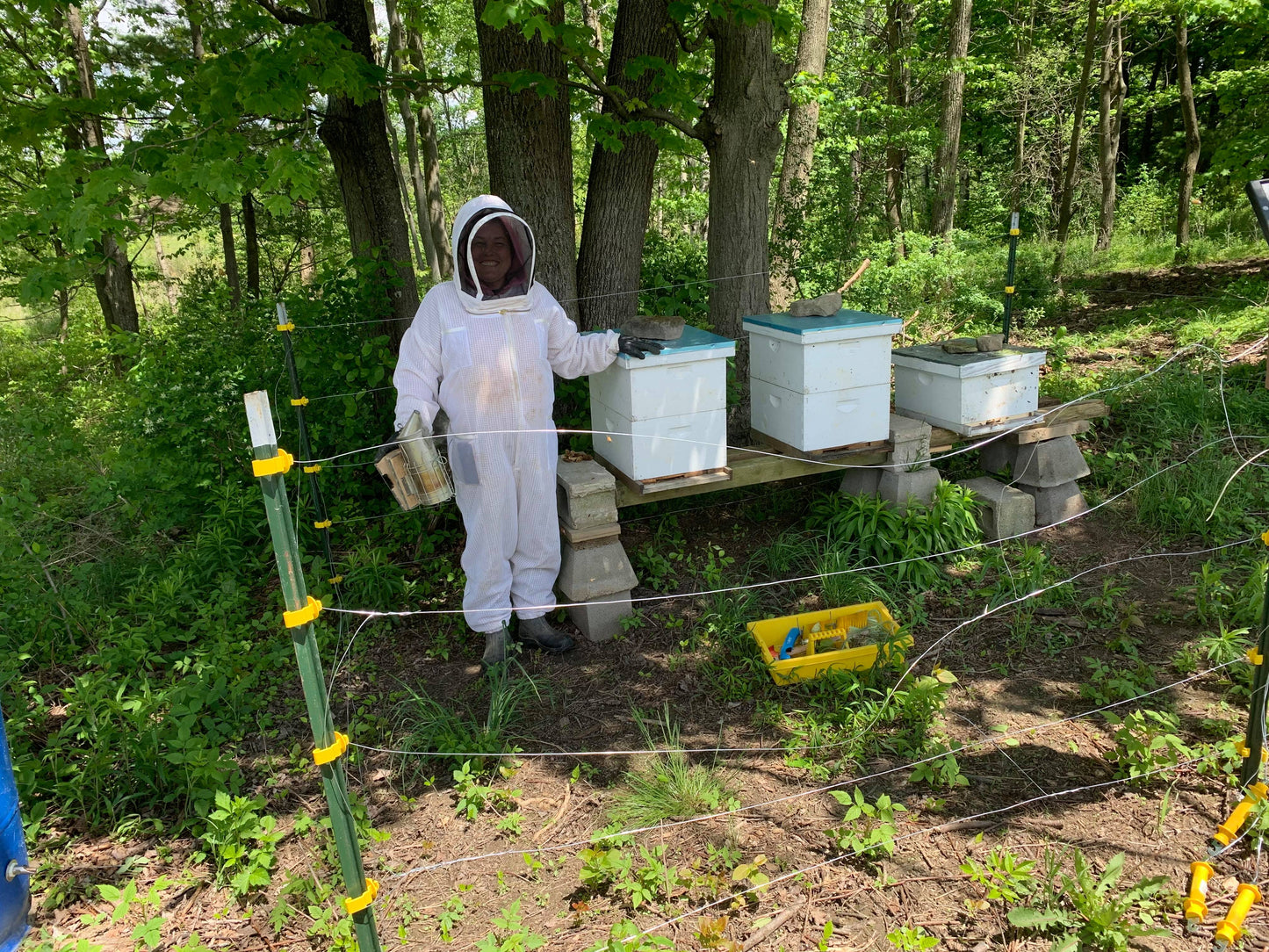 We have a new worker bee in the colony.
Welcome Joanna!
She's been farming for a decade and is an avid crafter and loves cheering on her son's youth hockey team, beekeeping, and camping with the whole family. 
Her family is neurodiverse so inclusion and education are top priorities for her.
The learning curve can be steep in our shop: Joanna started learning fizzies and has mastered it, but she's also working on haircare, soap, and body butter production, as well as packing orders.
With only three of us, we all end up doing a bit of everything. She's clearly up to the task: her fizzies look great and our batches of soap are bubbly perfection.
I'm hoping that Joanna is the second but not the last employee we'll need! Avital's offers paid sick leave for every employee and we are a living wage employer. Every worker in our colony is valued.